Oct 11, 2019
Children. Innovation. Limitless. These three words encapsulate my experience at Junior Achievement (JA). As an intern, I didn't expect much beyond sitting at a desk and staring at my screen. I was wrong. This past week, I was offered the opportunity to help plan, develop, and execute an Innovation Summer Camp. Rarely does an intern have the privilege to go on a business trip, so I was more than astounded. The day before students arrived, three JA staff members, twelve teachers, and I discussed the upcoming week. Everyone took me seriously whenever I had thoughts to contribute. I wasn't just an intern; I was part of their team.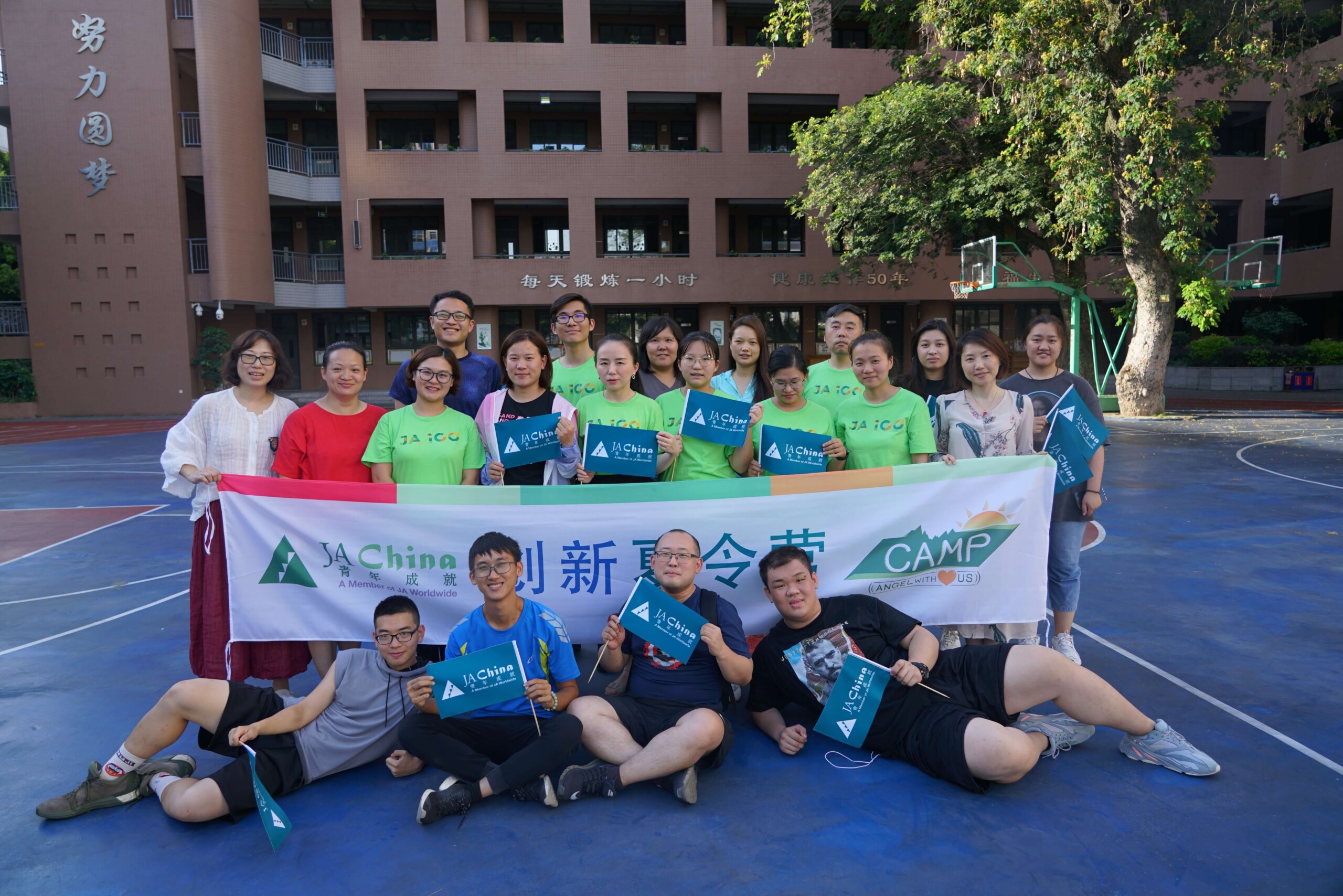 On the first day, the kids were hesitant to step on the stage. I made it my goal to break them out of their shells. The next day, I hit a mental wall. How was I supposed to keep 72 young students quiet and focused yet enthusiastic and engaged? I started to lose faith in my ability to help these kids. On the third day, however, I was shocked at the number of students who voluntarily went on stage! It was then that I realized that this camp wasn't only a learning opportunity for them.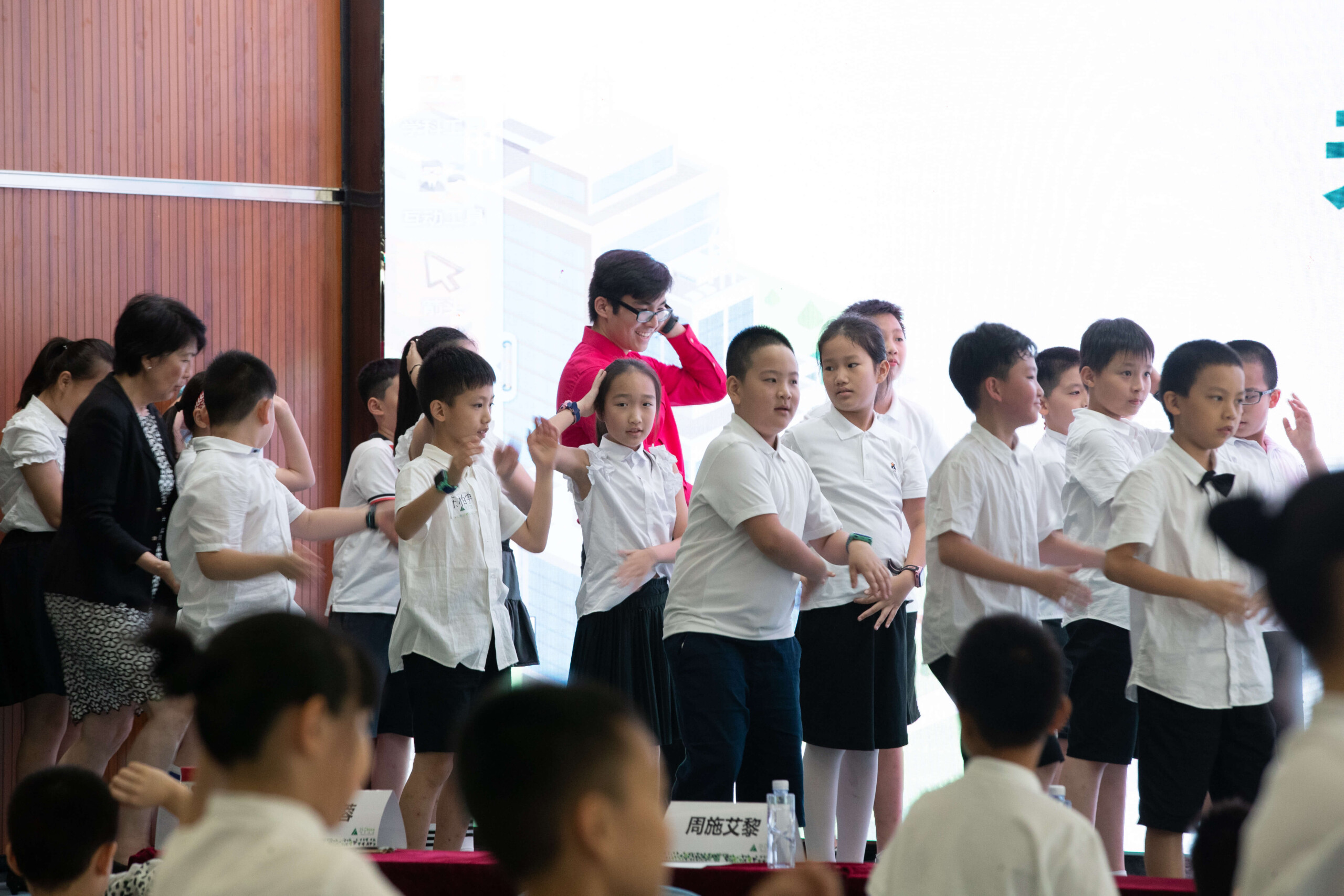 It was an opportunity for everyone. Over the remaining 4 days, I experienced a feeling I could only describe as limitless. One minute the students were designing an advertisement and the next they're dancing the Macarena. There was nothing these kids couldn't do, and I was more than willing to put in the time and effort to make their experience memorable.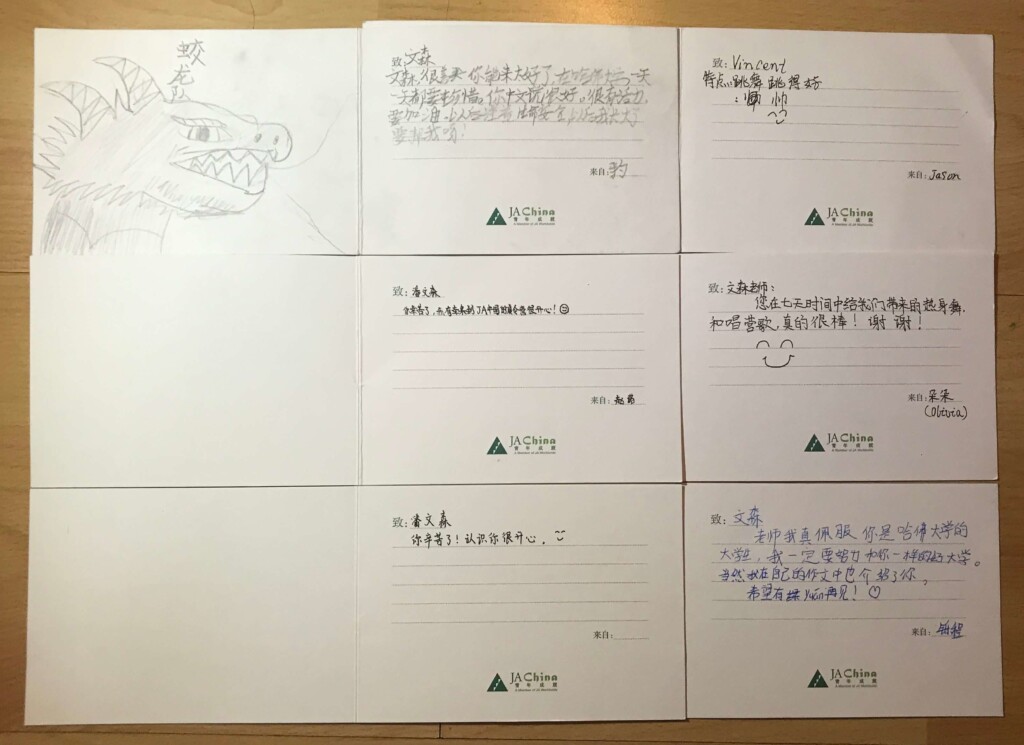 However, it was their actions that made my experience truly memorable. With just five minutes to write one letter to anyone in the camp (their friends, teachers, and staff), many of them chose to write to me. Surely, I wasn't the best teacher, nor was I the best at speaking Chinese, but I had made a valuable impression they couldn't forget.
JA China provided me with the opportunity to remember how lively and energetic children really are. Their sense of naïveté and enthusiasm reminded me of what it felt like to be driven by curiosity and a thirst for knowledge. They brought me with them on their journey. In one week, I not only grew as a person but learned a hidden mission of Junior Achievement: The Greatest Gift of All is the Opportunity to Gift Opportunity.
This blog post was written by Vincent Pan, Harvard College Class of 2022, and participant of the Harvard China Student Internship Program in 2019.