Jul 28, 2017
Taiwan is a small island off of the coast of China with over 23.55 million people. Taiwan is known for its iconic Taipei 101 tower, its night markets, its semiconductor dominance, and it's political positioning with mainland China. It's easy to list facts about a country, but actually residing in a country reveals subtleties and nuances impossible to find on a Wikipedia article. The island of Taiwan was once occupied by Japan, so in almost every restaurant street you can find multiple Japanese restaurants. With the first government in East Asia to support gay marriage, Taiwanese people are accepting and welcoming.
I'm currently interning at the Industrial Tech Research Institute (工研院). ITRI is a government-affiliated R&D center that leads the entire country in innovation. Globally renowned TSMC, which dominates the global IC industry, was a spin-off of research done at ITRI. ITRI has several campuses, but the one I'm in is the main one in Zhudong county, just outside of Hsinchu (新竹) City. ITRI's campus is reminiscent of a college campus, with multiple buildings, a centrally-located cafeteria, and a dorm. Over 6,000 employees work at ITRI, and there's a Family Mart, MOS Burger, and a cafe on campus. Of the many departments here at ITRI, I'm working in IEK, or the Industrial Economics and Knowledge Center. IEK operates as a consulting group, advising the government on tech projects to invest in. Personally, I'm investigating startup trends in the United States by analyzing venture capitalist investments in the past year, as well as doing a case study on 'Digital Twins' technology.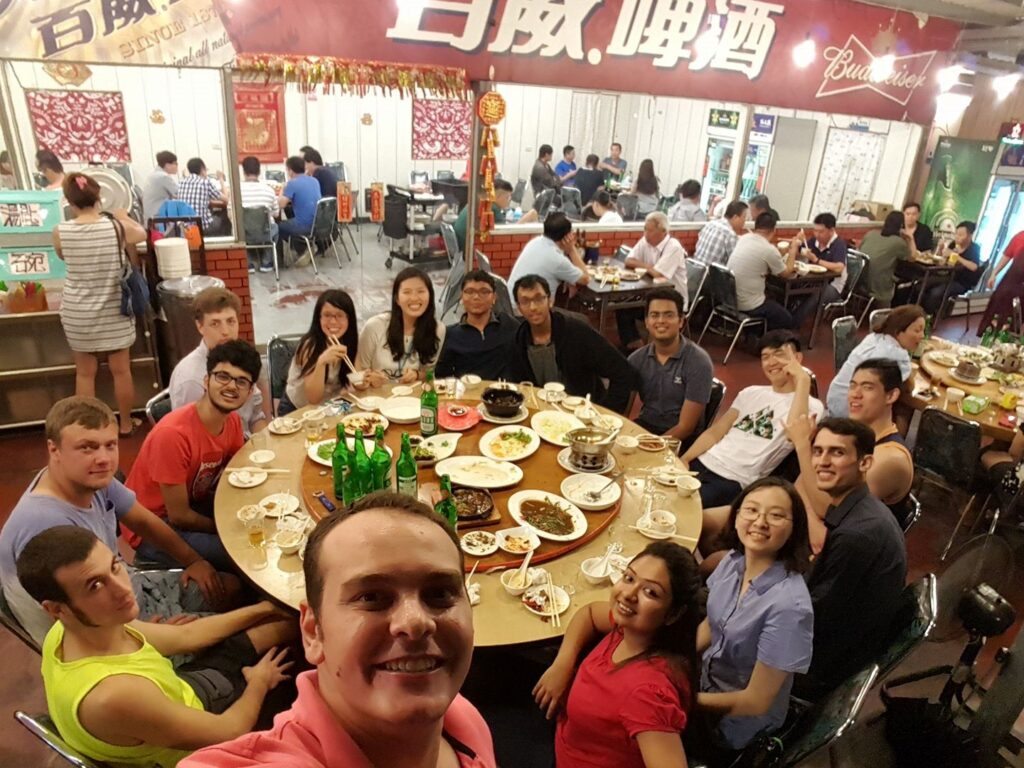 ITRI's internship program is well-developed, and there is a tradition here of working with Harvard students. Alongside me are college students and master's candidates from India, Russia, Kazakstan, Egypt, Canada, and France. I love interacting with people from other countries and hearing their stories — especially since they're so welcoming they invited me to dinner on my first day there.
One of the interns, Patrick Hsu from the University of Toronto, has become one of my good buddies. He's here from the Taiwan Tech Track program, which invites second generation Taiwanese to come back to Taiwan over the summer and work at tech companies. Over the weekend, they had a program in 台中 where over 150 interns met up and went to various events. Patrick invited me to their formal dinner on Monday, as well as several hangouts. Meeting so many people in a context outside of the United States has been an awesome experience.
Of course, the Harvard China Fund organized an amazing week at the start of the summer as well – but Hillary already got that covered.
This blog post was written by Ryan Jiang, Harvard College Class of 2020, and participant in the 2017 Harvard China Student Internship Program.