Aug 26, 2016
Hello! My name is Chris. I am a sophomore in Currier and spent the summer working at F.O.G Capital & Asset Management in Shanghai.
F.O.G is a new business that intends to focus on real estate management and investment. When I first walked into its office and for the first week, I was unsure of the company's business and skeptical of my role there. However, as days passed, my boss, who was also the CEO, asked me to do more research on interesting investments in real estate projects. I made many PPTs (pronounced pee-pee-tee, not PowerPoint), and was glad to see my presentation actually presented as my boss talked with a client.
Luckily, being at a small company meant I was involved in the road trips (and by that I mean walking to a site across the street). I had the wonderful opportunity of not only visiting the Shanghai Tower—currently the tallest building in Shanghai—but also riding a state-of-the-art elevator up to its observatory deck. From the top, the panoramic view of Shanghai was breathtaking—as far as the eye could see, a sea of high rises jutted into the sky, showcasing the city's economic prowess.
My time at a small firm, though not the large corporate environment I had imagined, boiled down the essentials of business for me: doing research, talking with clients, and attending business meetings.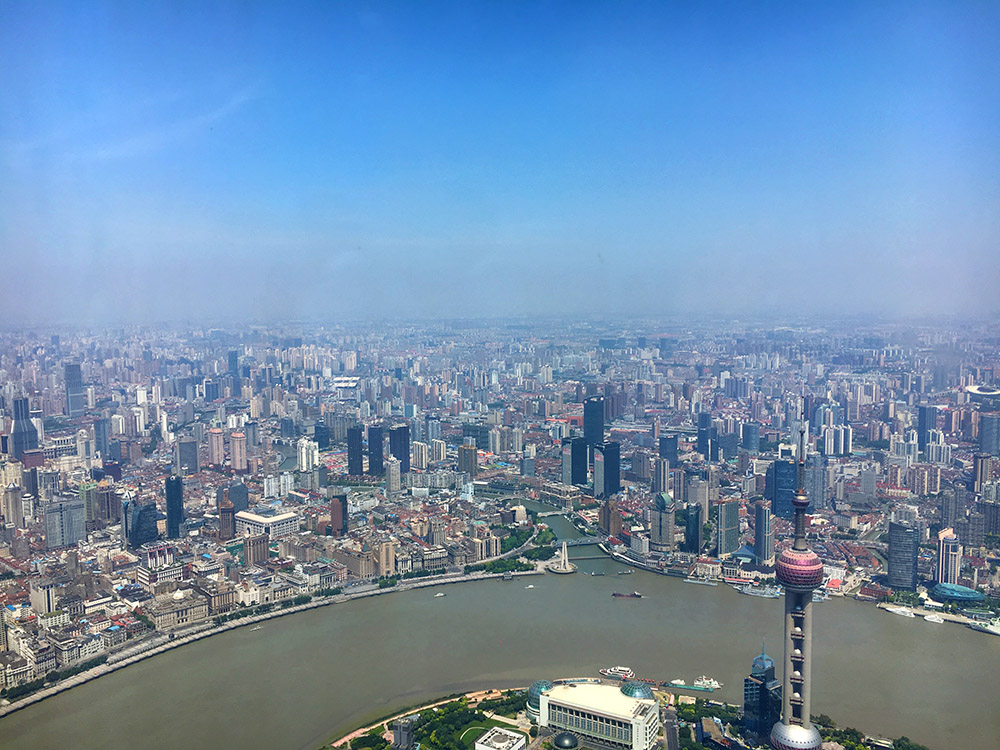 As much as HCSIP was an internship program, it was also a cultural exchange program—and I had a great taste of the culture, literally. Almost every morning since I discovered this particular hole-in-the-wall that sold scallion pancakes (千层饼), I would grab my 2 yuan breakfast there. I had the original mostly, a few slices with crispy outer layers, chewy insides, and the unblemished taste of slightly salted dough. Though I did appreciate the ultra-hipster cafés near Nanjing East Road and upscale shopping mall in Pudong, I think the pancakes better captured the traditions and cultures of Shanghai.
Overall, I spent a great summer in Shanghai learning about the working life and absorbing the traditions of the city.
This blog post was written by Chris Zhou, Harvard College Class of 2019 and participant in the 2016 Harvard China Student Internship Program.