Feb 27, 2018
As the fortunate recipient of the Harvard China Fund's Winter Funding grant, I embarked on two weeks of intensive, one-on-one Mandarin study and a homestay organised through the Mandarin Chinese Learning Center. I can only speak effusively of the positive impacts both my lessons and homelife had on my confidence and ability in Chinese, as well as expanding my historical and cultural knowledge of Taiwan beyond my course studies.
Concerning my homestay arrangements, I could write for days in praise of my homestay parents, Ika and Aric, and fellow exchange student, Anna, and their warm welcome of me. From the minute I stepped through their front door, all that I needed to know to settle in quickly was explained. Ever since I was attended to in every way. During my short stay, my family brought me to museums, up Xiang mountain, cooked the most delicious dinners and invited me to friends' gatherings. Every night we would all get together and chat about our countries for a couple of hours. I have tasted, listened to, drunk and savoured Taiwanese culture; I could not have wished for a more authentic nor exciting introduction to the country.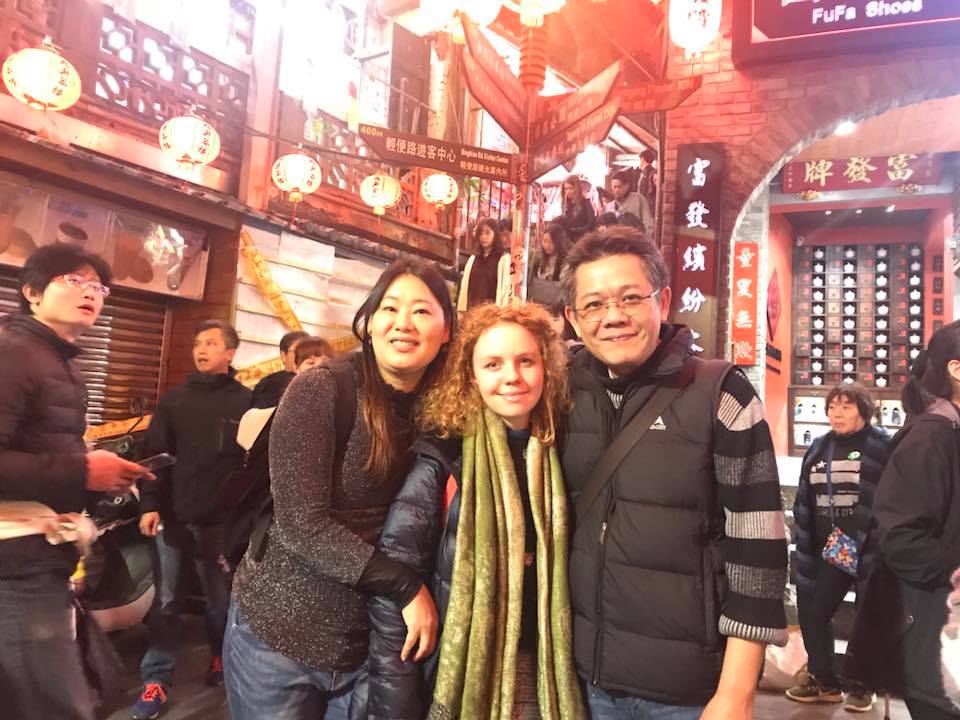 To elaborate on just a few of the most meaningful activities, my visit to the National Palace Museum, buried in the fog-swathed foothills of forested mountains, exposed me to some of the most well-known and bizarre works of the region's art. This of course included the 翠玉白菜 (White Jadeite Cabbage) and 肉形石 (Meat-Shaped Stone), the history of the latter being particularly fascinating. My mother Ika always enthusiastically explained every sight and sound of Taiwan to me in Chinese (and in broken in English when everything went over my head!), and these objects were of no exception. I could not imagine being an Emperor and celebrated by having a precious stone carved into my favorite food! More generally, I was struck by the differences in perspective, form and color in many of the pieces and how style shifted from the Tang dynasty through to the Qing across different mediums and with relation to "Western" art. In typing this reflection, I realise my museum visits have likely subconsciously contributed to my decision to take my first History of Art and Architecture course this semester.
I was able to consolidate and extend my historical knowledge of Taiwan gleaned from Profs. Kirby and Bol's course, "China: Past, Present and Future" in visiting Chiang Kai-Shek Memorial Hall. I was fortunate to witness the highly-ritualised changing of the guard before the patriarchal smiling figure of the Republic of China's founding father and read his Three Principles above his head in traditional Chinese characters. Unlike in my textbook, I gained a tangible sense for the adoration that centers upon the ever-pervasive Chiang Kai-Shek (he appears everywhere, from road names to dollar bills) in official political and historical rhetoric. Interestingly, of the many friends of Ika's that I spoke to at gatherings, the Taiwanese population of today see themselves as distinctively Taiwanese and disinterested in claiming the Chinese mainland. In the spirit of the forward-looking aspect to my Fall history class, I was also able to gain a sense for the population's beliefs concerning the future direction of their country vis-à-vis China. While I agree with my professors that increasing economic unity does not necessarily make inevitable political unity between the two countries, there is at a least a feeling in Taiwan that China will at least de facto take-over in the next decade or so.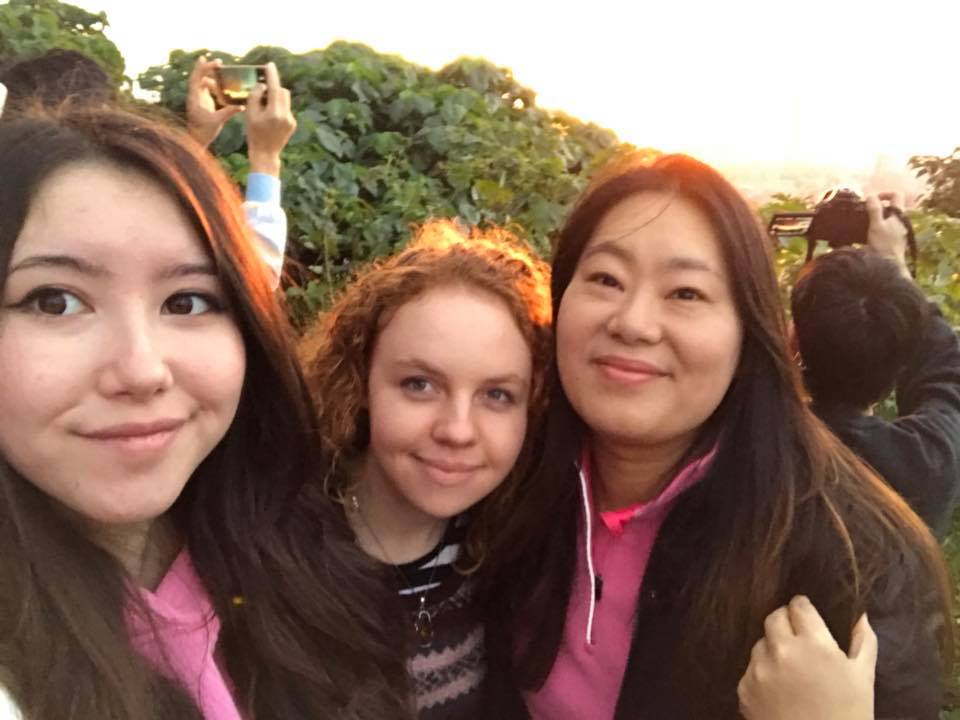 I only wish I could have stayed longer in Taipei to continue studying Chinese besides exploring its art and history in greater detail. More than any other country I have visited thus far, Taiwan has inspired me to take my film studies at Harvard more seriously and take my skills to the country to document its multifaceted native Taiwanese/Japanese/Chinese culture. This is attendant to my renewed wish to comprehend Chinese literature and poetry for the purposes of my Comparative Literature concentration. My travels have led me to throw myself into my Chinese studies with renewed diligence. Now I have truly felt the value of having the vocabulary and grammar to express myself and comprehend in Mandarin, I only wish to expand my knowledge ever-more quickly.
This blog post was written by Alice Donnellan, Harvard College Class of 2020, and recipient of a Harvard China Fund language study grant.