Jul 20, 2017
To describe living and working in Shanghai this past summer, the phrase 大开眼界 (expanding one's horizons) instantly comes to mind. Whether navigating the Shanghai subway, dining with co-workers, or jogging along the Bund, I have been amazed by the daily eye-opening experiences that have accompanied my participation in the Harvard China Student Internship Program.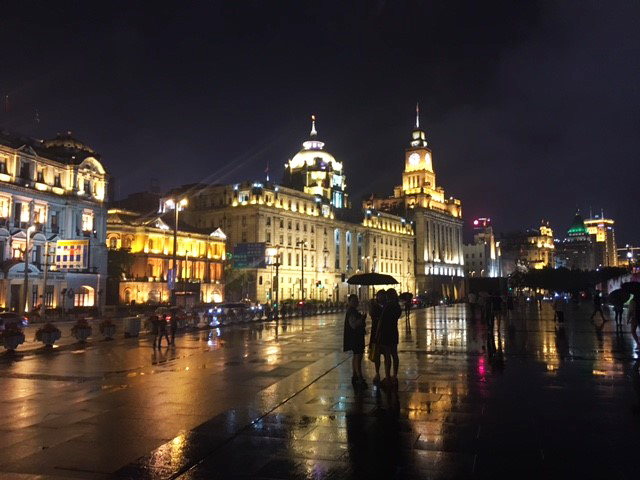 Having taken several classes about China and studied Chinese language at Harvard, I felt excited (but slightly daunted) about experiencing the country outside of lectures and textbooks. All of my hesitation disappeared my first week, during the program orientation, as I found myself at the top of the Pearl Tower, biking along the Xi'an Ancient City Wall, hearing from expert speakers at the Harvard Center Shanghai, and meeting fellow students with whom I share an interest in China.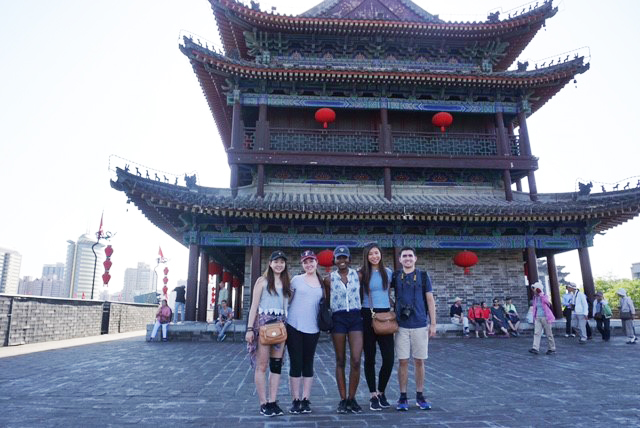 However, interning with Junior Achievement China has been the highlight of my time in Shanghai. Junior Achievement is an international NGO that focuses on providing character based business and economics education—focusing on sustainability and entrepreneurship—for elementary through university-aged students. While at JA, I've worked on a variety of challenging and meaningful projects ranging from researching student curriculum, designing workshops for staff, and even judging a "Shark Tank" style student competition.
Each day in the JA office, I am able to apply and improve my Mandarin skills while working with an extremely close-knit and welcoming staff. I was initially surprised at how much the JA staff values input and ideas from both myself and my fellow intern Hannah Lemmons, even inviting us to present at meetings and listen to board discussions. Learning about this rapidly expanding NGO at the forefront of promoting corporate social responsibility in China has been fascinating. I've recently returned from two of Junior Achievement's national high school competitions where Hannah and I presented and even led a student dance party.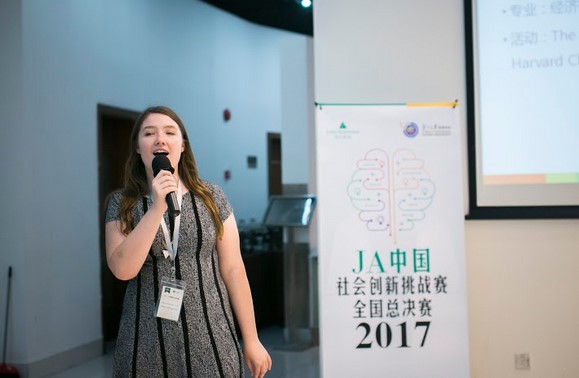 I am extremely grateful to the Harvard China Fund for such a unique and rewarding experience. Participating in this program has affirmed my belief in the importance of understanding China and will undoubtedly shape the rest of my time and studies at Harvard. While I'm sad to leave soon, I can't wait to continue building upon all that I have learned when back on campus!
This blog post was written by Hillary McLauchlin, Harvard College Class of 2020, and participant in the 2017 Harvard China Student Internship Program.