Aug 16, 2016
This summer, I had the opportunity to work for iKang Guobin Healthcare Group in Beijing. At the office, Chris and I work with a variety of iKang staff to aid in their genetic screening services offered by their elite clinic. We have also had the opportunity to meet with and shadow one of iKang's cardiologists while he met with patients.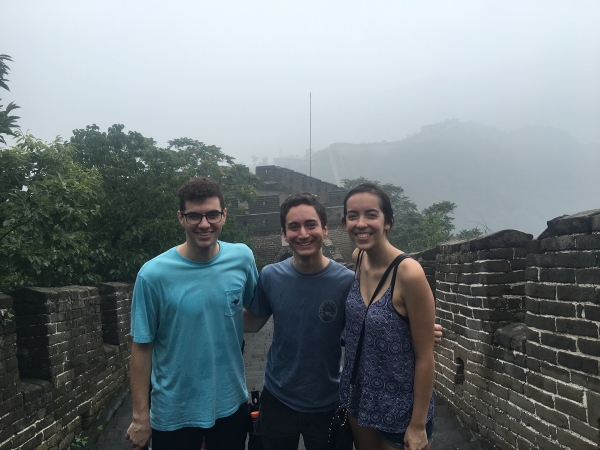 After a long day of work, some of the other Beijing interns and I hit the gym and then cook dinner together. Since we all come from different backgrounds, we have made a variety of dishes. I had never had eggplant before, but QQ taught me how to cook it right.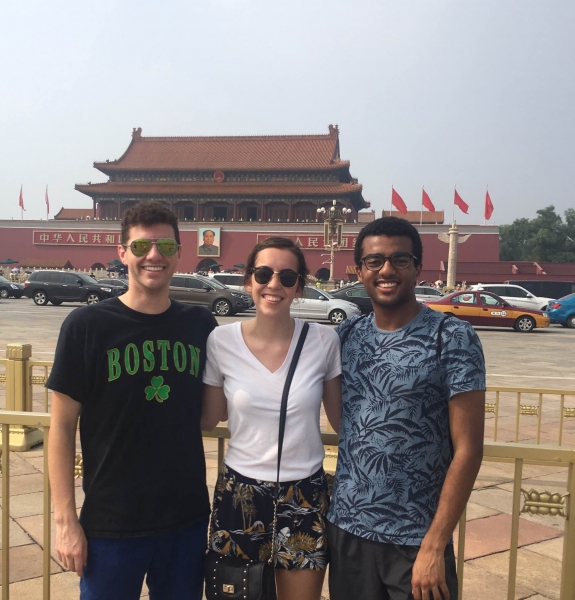 Beijing is a huge city with amazing historical sites to explore. So far, we've visited the Temple of Heaven, Tiananmen Square, the Great Wall, and the Forbidden City. Even though I have no Mandarin background, I am able to get around on my own. Even though I have to squish myself onto the subway every morning to get to work, I enjoy being immersed in such a rich culture. I thank Harvard China Fund for providing me this amazing opportunity and I look forward to seeing what else this city has to offer in my final weeks.
This blog post was written by Lenny Murphy, Harvard College Class of 2018 and participant in the 2016 Harvard China Student Internship Program.