Bing Wang
Associate Professor in Practice of Real Estate and the Built Environment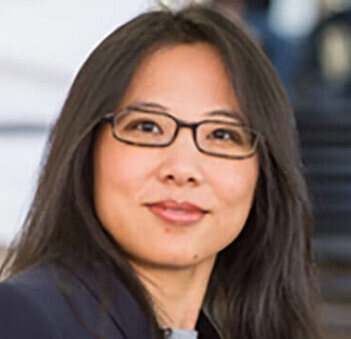 Dr. Bing Wang, Associate Professor in Practice of Real Estate and the Built Environment, teaches design and real estate courses at the Graduate School of Design, Harvard University. She is Area Head for Master of Design Real Estate and the Built Environment concentration at the GSD. She is also a faculty co-chair for Real Estate Management: Design, Finance and Leadership program, a joint program between the Harvard GSD and Harvard Business School, and a faculty co-chair for Advanced Real Estate Development program at the GSD. She has been a visiting faculty member at the University of Cambridge in the United Kingdom and lectures frequently at top-tier universities worldwide, including Tsinghua University in China and University of Ulster in the UK.
Her academic research focuses on the interplays between formal representations of the built environment and its underlying capital forces, social structure and economic engines. She is on the Editorial Boards of the Journal of Sustainable Real Estate, published by the American Real Estate Society, and of the Journal of Planning Theory and Practice, co-published by Routledge and Royal Town Planning Institute of the UK. Her writings and research are published in academic books and journals, including Planning Ideas and Planning Practices, Professionalism and Professions, Urbanization in China, Regenerating Older Suburbs, Journal of Real Estate Portfolio Management and Urban Land Asia. She is the author of The Architectural Profession of Modern China and co-editor of Prestige Retail: Design and Development and Nexus: Field Studies in Real Estate, Planning, and Design.
Dr. Wang's academic research and pedagogical focus are reinforced by her multi-disciplinary professional practice. She worked as an investment consultant at Lehman Brothers and is one of the founding principals of KaiLong REI and YoungYou Investments LLCs, private equity companies based in Shanghai, focusing on investments in real estate industry and equity investments in media production companies respectively.
Her design firm, HyperBina Design Group, has undertaken projects of both architectural and urban scales. Most recent projects include the winning design proposal for the National Library of Israel in Jerusalem, the design of He'nan Public Security Institute Campus in Zhengzhou, a 400-acre communal neighborhood near Dianshan Lake in Shanghai, the value-creation design strategies for Yuyuan shopping mall in central Shanghai, a mixed-use project in Tbilisi, Georgia, and as an advisor for the design of temporary structures for Covent Garden in London.