Jul 28, 2016
Working in Shanghai this summer has been an incredible adventure filled with amazing people and experiences! I am working at Sinolink Securities, one of China's top financial firms involved in securities trading, investment banking, and asset management, on the Global Macro research desk. One of the best parts of the summer was getting to learn the mechanics behind the world economy from interest rates to commodities to international trade and see how it has been affected by events like Brexit or the U.S. presidential elections.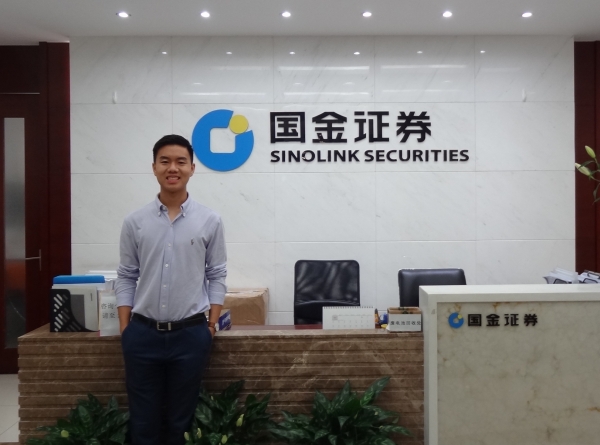 Most of the memories, however, were made after work hours. Living in a more-or-less typical Shanghai apartment really gave me a taste of what life after college in China might look like. From hang-drying clothes to the daily commute on the Metro, the summer abroad allowed me to stretch my comfort zone and experience things I would never otherwise have gotten the opportunity to in the States.
This summer was also full of adventure. Since my family was also visiting China, I spent many weekends traveling around the country to places like Xiamen, Kunming, and Shenzhen. Exploring locations outside of Shanghai allowed me to gain a more comprehensive view of China and some of its more natural beauty. On the weekdays, I always had a great group of friends to have afternoon tea at the Peace Hotel, shop at the Yuyuan Bazaar, or sneak around the Marriage Market.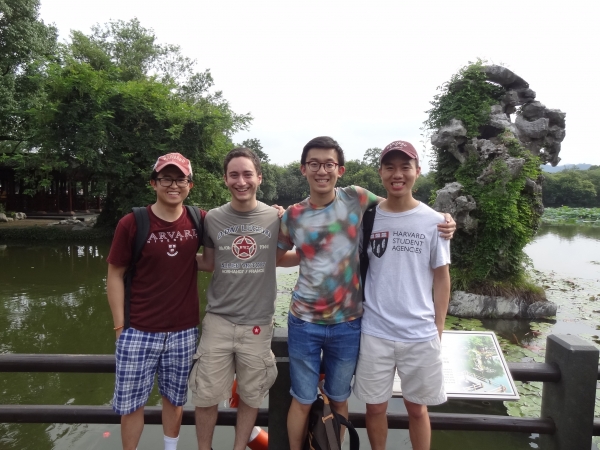 Spending the summer with the Harvard China Fund has been a once-in-a-lifetime opportunity that has allowed me to learn and grow. Beyond now being able to hold conversations with Uber drivers and ask directions around Shanghai, I've also learned more about Chinese culture and norms. I've also had to budget, organize, and navigate my way throughout these two months.
Needless to say, it's been an unforgettable summer and I'm so grateful to have had the privilege of being in the Harvard China Fund program!
This blog post was written by William Long, Harvard College Class of 2018 and participant in the 2016 Harvard China Student Internship Program.