Aug 3, 2017
As a rising senior, I wanted to spend my summer interning to gauge where my interests lie in the workforce. I also love travelling, believe summertime is adventure-time, and didn't want my Mandarin to become stale away from the classroom. So, I'm delighted to be in China as a tourist seeing glorious sights while feeling like a local working, chit-chatting with locals, speaking Chinese, and riding the bus. Even though HCSIP is defined as a program that offers students both immersion in China and a valuable internship, I anticipated one aspect to be compromised, but it's beautiful that neither has.
I'm interning at Beijing Genomics Institute (BGI). It is a biotech firm, but we're fortressed by mountains and joke that it's an organic farm because of its well-maintained growing patches, large pond, casual flamingos, ducks, parrots, and endangered black swans just hanging around. As the world's largest gene sequencer, the company has many fields of application: cancer research, agriculture, aging, and drug discovery to name a few. They've even been pig cloning since 2014! I'm stationed in the hereditary disease department cleaning genetic data and running stats to see which kids are likely to develop illnesses like epilepsy.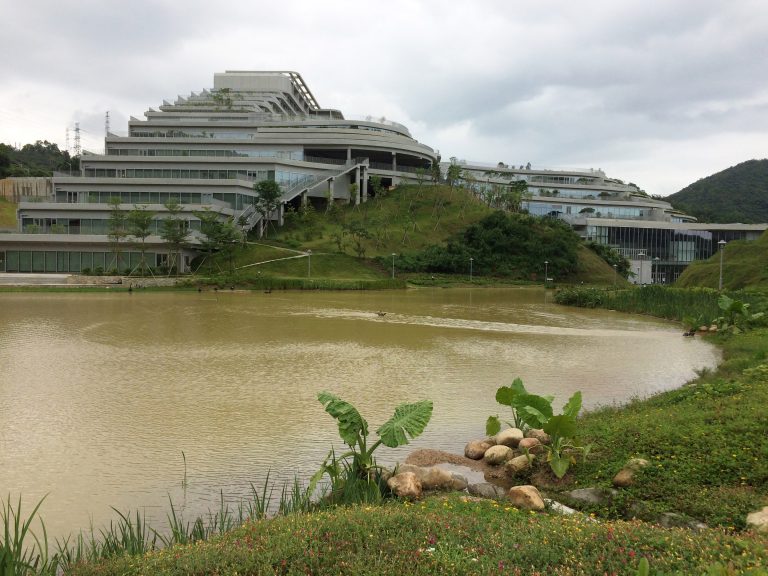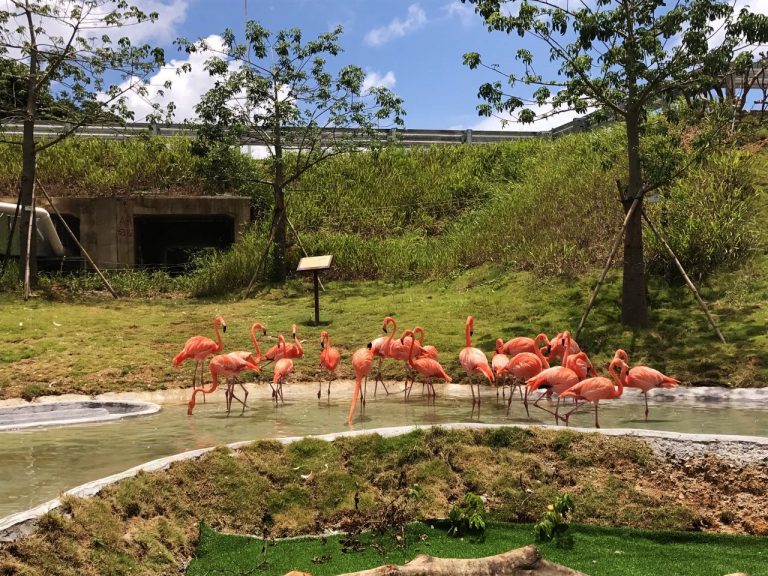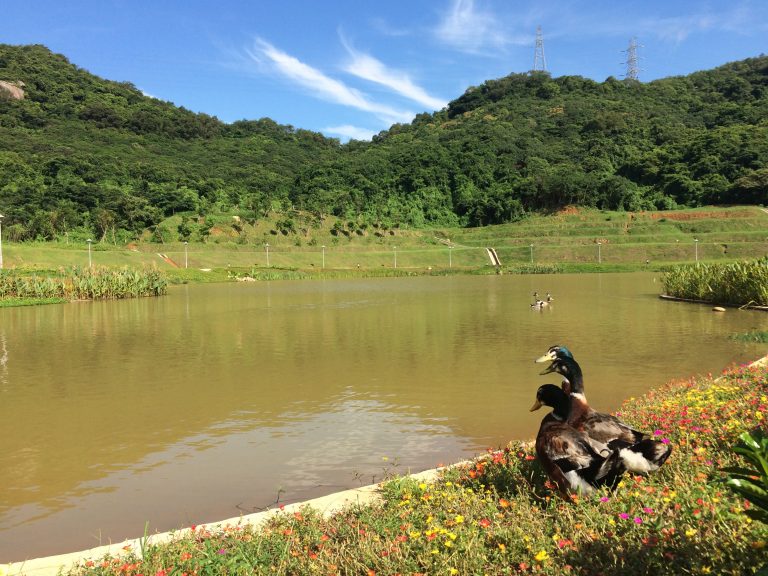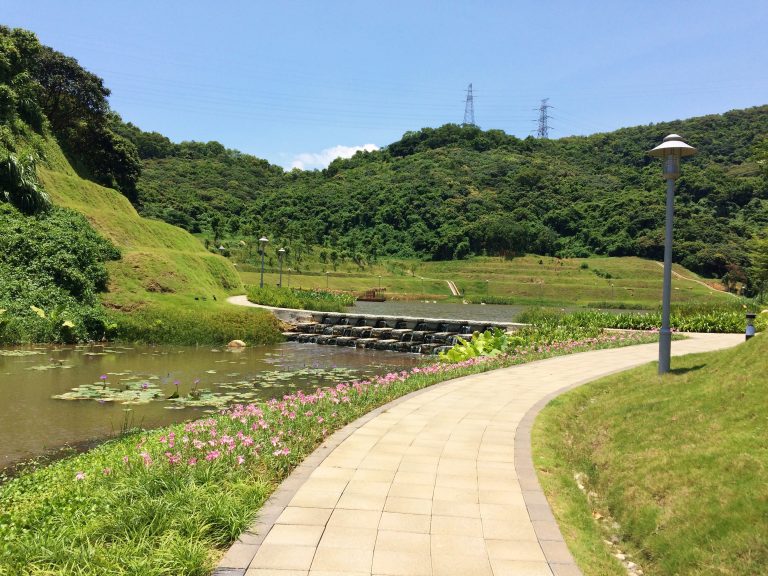 With two weeks left, I anticipate it to be the simple authentic day-to-day life and culture in China that I'll miss most: the countless small restaurants that open onto the street and create a chill, safe street feel; my daily purchase of Asian fruits; the sight of bamboo steamer baskets, pagodas and general Chinese architecture; Chinese bakeries; middle-aged men publicly rubbing their beer bellies accentuating its spherical shape as they rock the crop-top look; babies in split pants exposing their bare bottom; a morning cup of hot milk; the efficiency of China; riding the cheap and convenient public transport; trying different local dishes; and the long 5:00am-11:00pm opening hours. Not to mention the humidity-induced-sweat that quickly transforms you into a cloud raining droplets beneath you and daily fighting gluttony with China's ridiculously cheap prices – full meals for $1 or $2, egg tarts for 50 cents, and buns for 15 cents.
Most blissful of all has been travelling on the weekends: exploring China, seeing relatives, climbing mountains, watching green scenery pass by at 350km/hr on the high-speed train, and reuniting with the other Harvard China Fund interns that you become super fond of and admire from the first week ("Orientation Week").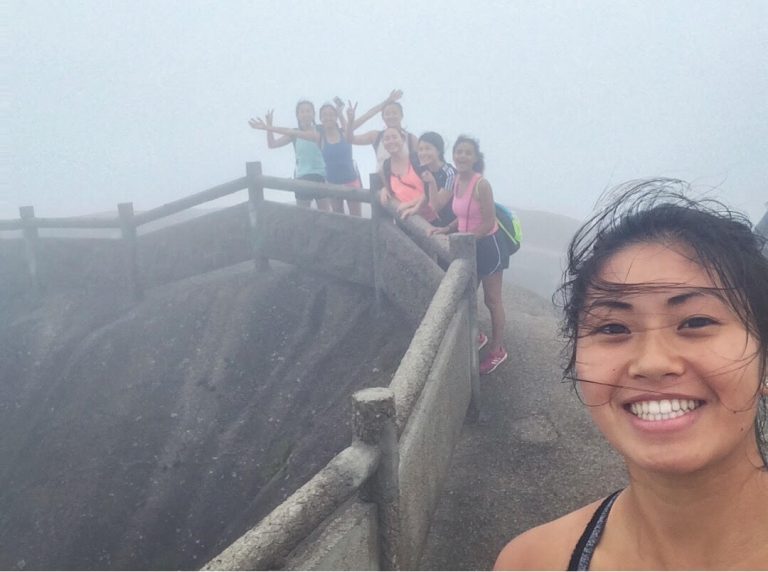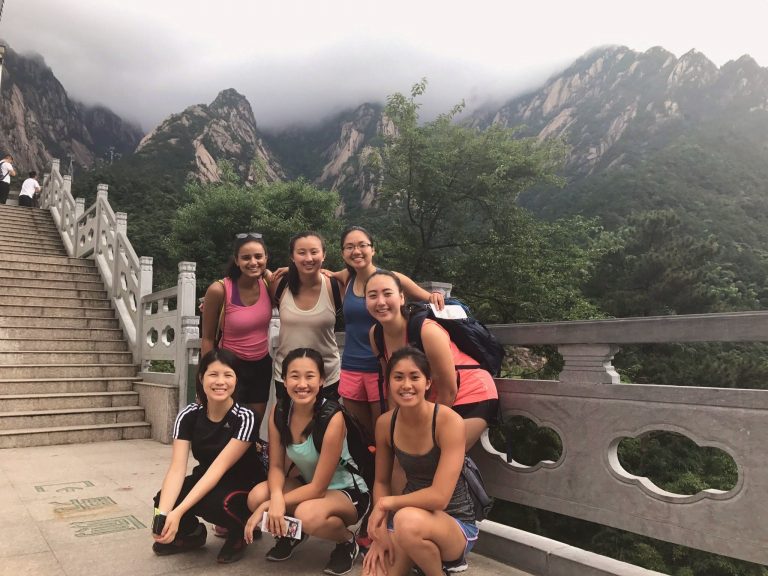 This blog post was written by Jing Leung, Harvard College Class of 2018, and participant in the 2017 Harvard China Student Internship Program.