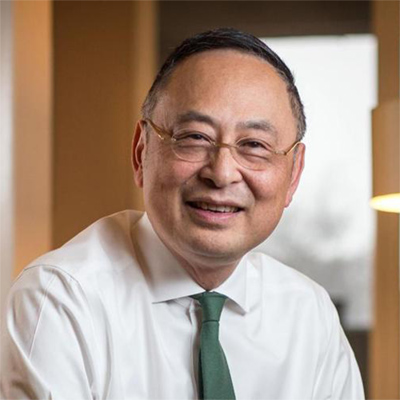 Founder, Morningside Group Ltd.
In 1987, Dr. Gerald Chan co-founded Morningside, a diversified investment group engaged in private equity and venture capital investments in North America, Asia and Europe. Morningside has been an active investor in China since 1992.
Dr. Chan is a director of publicly listed Hang Lung Group Limited, a Hong Kong-based property holding company. He serves on the boards of two Nasdaq listed biotechnology companies – Stealth Biotherapeutics and Apellis Pharmaceuticals, and several non-listed biotech companies. He chairs the Innovation Advisory Committee of the Wellcome Trust in London and the Board of Overseers of Morningside College, Chinese University of Hong Kong. In 2017, he was inducted into the American Academy of Arts and Sciences.
Dr. Chan received his BS and MS degrees in Engineering from UCLA, a Master of Science degree in Medical Radiological Physics, and a Doctor of Science degree in Radiation Biology from Harvard University. He completed his post-doctoral training in pathology at the Harvard Medical School and the Dana-Farber Cancer Institute.