Jul 25, 2016
Greetings from Shenzhen! At Beijing Genomics Institute (BGI), I'm stationed in the infectious disease team, where I get to combine my interests in statistics and human health.
I'm learning about the fast-changing field of genomics, and developing skills in the latest programs and tools used by scientists in this field. It's challenging work, but I feel like I'm contributing to something important.
Each weekend has been an adventure in itself. Shenzhen, "China's Silicon Valley," is home to some of China's newest theme parks and megamalls. Guangzhou, less than an hour train ride away, is where we go to experience China's three-thousand year history (and unbeatable dim sum). If we're missing home, Hong Kong bustles with international energy and familiar brands.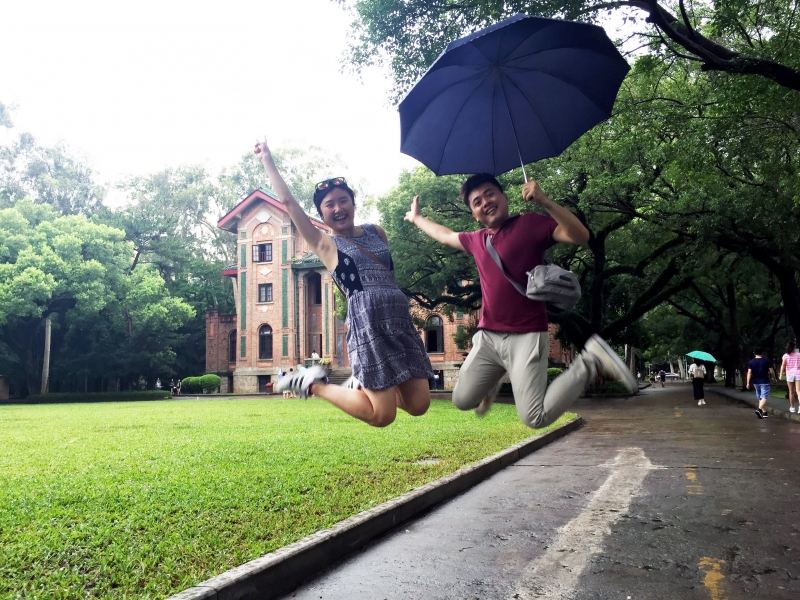 As much as a I love traveling, my favorite part of this summer by far is the plain everyday of living in China. Each evening, my roommates, all native Chinese, teach me a new phrase of Chinese slang. Sometimes, we'll scrape together ingredients and cooking supplies to make a home-cooked meal (and afterward play cards the Chinese way). On Fridays at KTV, we soulfully sing and sway to the greatest hits from China, the US, Hong Kong, Taiwan, and Korea. Thanks to the ubiquity of Gong Cha in China, I've gotten to sample the many, many customizations for bubble tea, including the only-in-China "milk cap," a pillowy layer of cheesy-tasting froth akin to the dollop of milk in an Italian macchiato.
Of course there's also the hanging laundry to air-dry, swatting mosquitoes, and sipping lemon iced tea obsessively because of the dearth of quality coffee—all things Henry and I love to complain about— but that's all part of the China experience and I wouldn't want it any other way.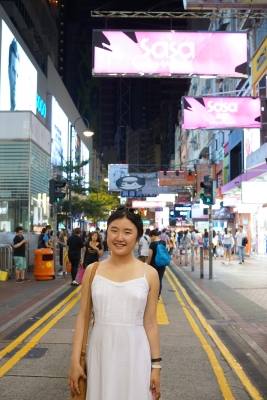 This blog post was written by Amanda Zhang, Harvard College Class of 2018 and participant in the 2016 Harvard China Student Internship Program.