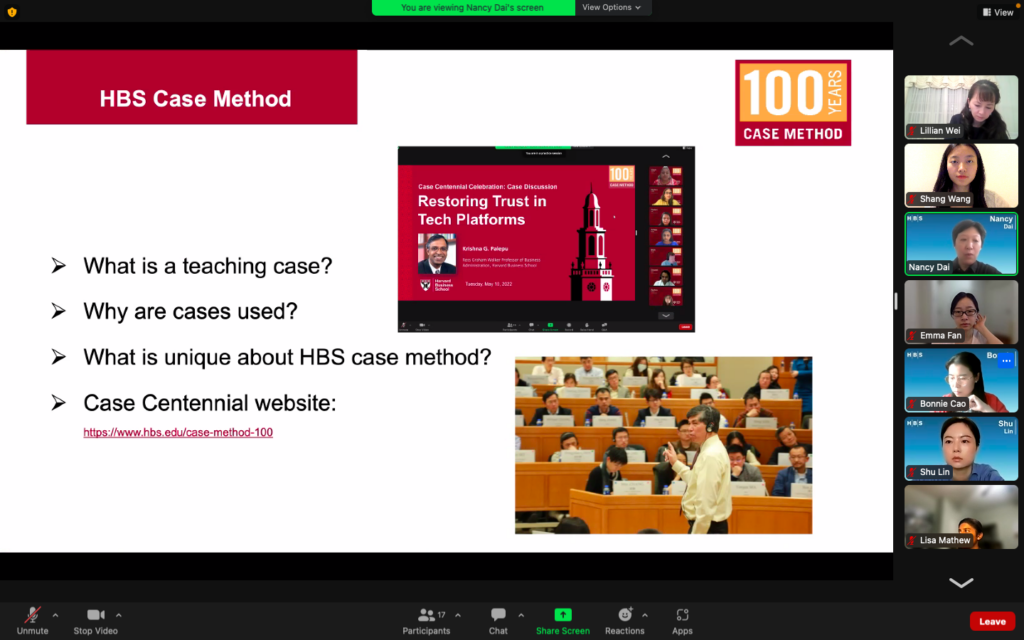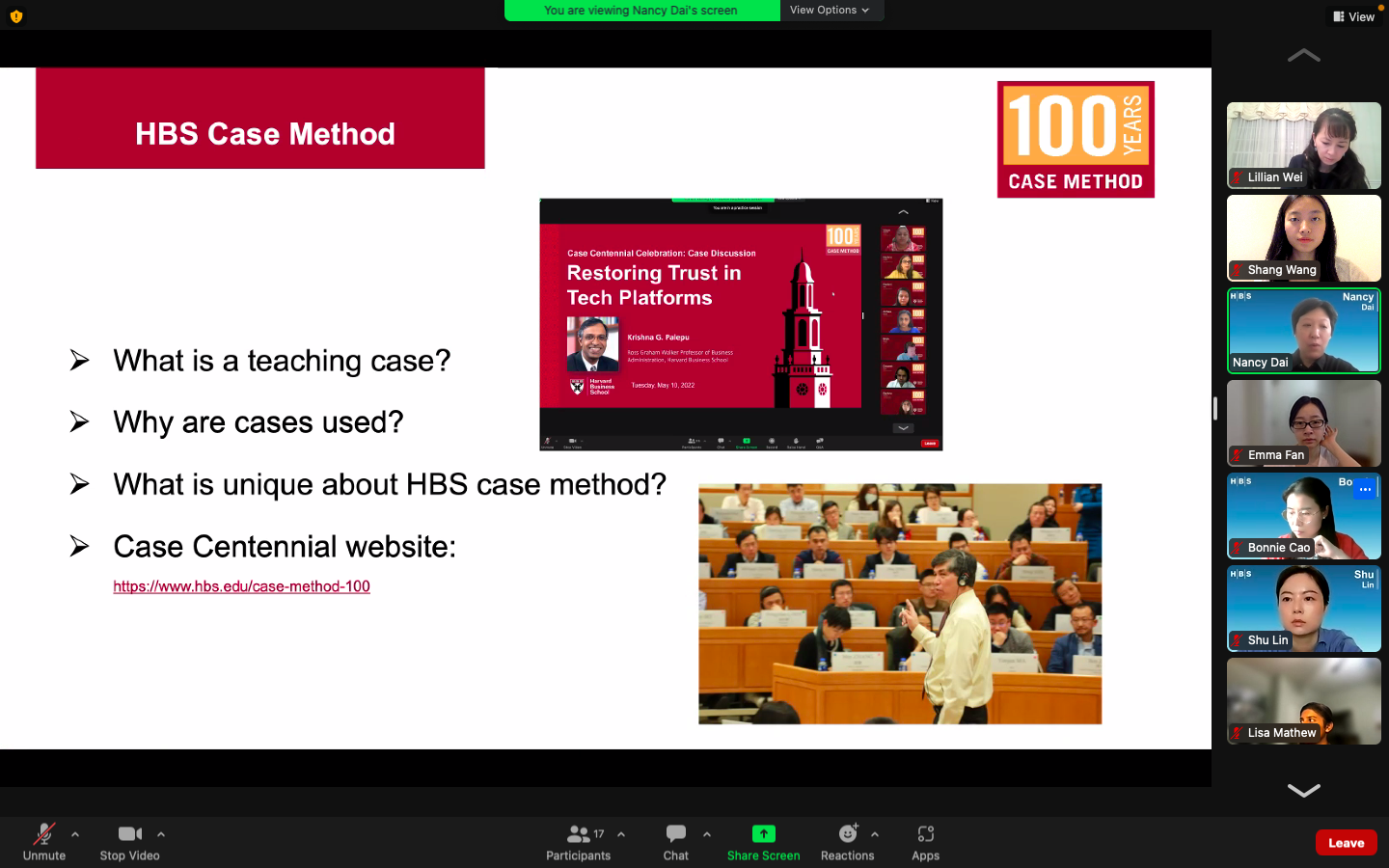 This summer, I participated in the 2022 Harvard China Student Internship Program / Harvard Business School Global Initiative as a Research Assistant under the Harvard China Fund / David Rockefeller International Experience Fund. More specifically, I worked at the HBS Asia-Pacific Research Center with researchers based in the Shanghai and Singapore offices to write case studies used in MBA classrooms.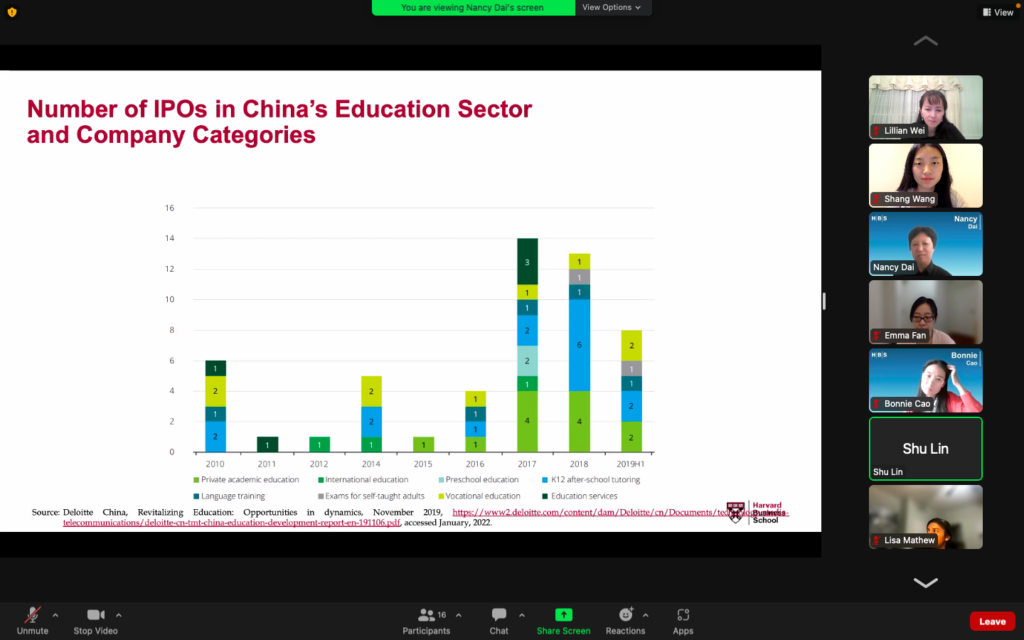 HBS is world-renowned for its use of the case method. So the first step of my internship was observing HBS classes to see how cases are taught. With the rest of the 2022 Harvard Business School Global Initiative cohort, I also attended training at the HBS Baker Library to learn more about accessing its databases and other research tools. Then, over the next nine weeks, I performed various tasks on researching industries and companies in China, with a focus on new forms of e-commerce in China. I also helped prepare several case interviews with industry experts on telecommunication in India. Finally, I translated research notes and outline on a China-based company drafted by an HBS professor, including critical questions he posed and notes that reflected his thought process. My translation was then sent to researchers based in China to explore the issues more thoroughly with information from Chinese media and news. Especially after knowing how cases are taught, it was interesting to experience first-handily how HBS cases come together, and serve as the mediator of the research team that aims to answer these questions in the initial and intermediate stages.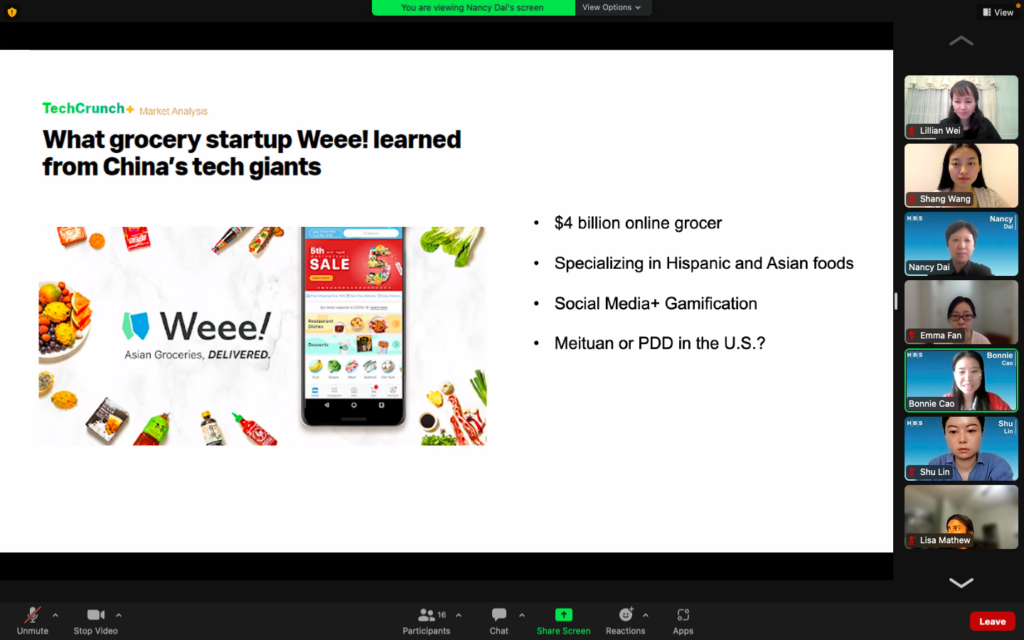 As I am originally from China and completed half of my K-12 education there, I hoped to return there this summer, which is where the internship typically takes place. I had envisioned myself walking between the skyscrapers of Shanghai and being in awe of the general hustle and bustle of the city. However, due to COVID-19 restrictions in China, I was unable to travel back and had to perform my work remotely (under a 12- or 13-hour time difference with the HBS Shanghai team, which presented its own set of challenges). We mainly overcame these challenges via WeChat calls in morning/night times. I also learned valuable lessons on collaborating in an asynchronous environment, as well as how to ask for feedback effectively and actively to learn the most I possibly can from supervisors.
Each HBS class is already such a massive production, so I was surprised by the amount of behind-the-scenes work in making active and lively discussions happen, such as producing the cases. I was fascinated and inspired by how diligent the HBS Asia Pacific Research Center researchers are. They always have multiple cases going on, and each case takes months to years to produce.
This blog post was written by Shang Wang, Harvard College Class of 2024, and a participant of the Harvard China Student Internship Program in 2022.