Application for Use of the Harvard Center Shanghai for Conferences
Harvard faculty at hospitals affiliated with Harvard Medical School and other Harvard affiliates who have funding and are interested in organizing a conference at the Harvard Center Shanghai must first apply to the Harvard Center Shanghai and Harvard China Fund for consideration.
Please note that the Center can accommodate only a limited number of conferences every year. In order to be considered, complete application materials must be submitted by a deadline that is at least six months before the proposed conference date(s).
Applications will be evaluated by the Executive Director for University Programs and Harvard China Fund staff. Depending on the applicant pool, we may also consult a small sub-committee from the Harvard Medical School or other appropriate institution.
Qualifications
The proposed conference has to be a Harvard conference, organized by Harvard faculty and staff. That is to say, the conference cannot be organized by an external, third-party institution with Harvard faculty participating only as guest speakers. The staff at the Harvard Center Shanghai can only assist with some on-site logistics and not the general coordination of the conference. Thus, we can only accept proposals from Harvard faculty who have the administrative capacity and support to organize the proposed events in Shanghai.
Submission
Please send the following documents to juliacai@fas.harvard.edu:
Conference topic and proposal, including a general time frame for the event
Preliminary budget with sources of funding
Proof of administrative capacity for organizing the conference, e.g. list of staff members, hire of conference coordinator, etc.
List of target participants
General Guidelines for Organizing Conferences at the Harvard Center Shanghai
The Harvard Center Shanghai facility is free of charge to use, i.e., no rental costs and overhead, for Harvard conferences that meet the criteria above and have been approved by the Executive Director for University Programs. If the event is held on Saturday or Sunday when the Center is normally closed, there will be a $1,000 USD charge per day to cover staff time and utilities.
Any out of pocket expenses need to be covered by the organizing party and participants. These costs primarily revolve around flights and hotel stays, meals, local transportation and incidental charges. The only other cost related to the Center is optional simultaneous translation between English and Chinese. We can recommend translators we work with and the associated cost, if needed.
The Center has a lecture hall with 90 seats, which is typically where academic conferences and events are held. Outside of the lecture hall, there is a reception area that can hold 100 people standing and around 70 people seated for coffee and meals (catering is only available through outside vendors). The lounge has projector and screen, so it can also be used for content discussion. Photos of the space can be found below.
The events team in the Center can help with local logistics. For example, they can recommend hotel and catering options (if you plan to have receptions or meals in the Center), as well as answer general questions. The organizing party will deal with contracting and payment, facilitated by the team at the Center.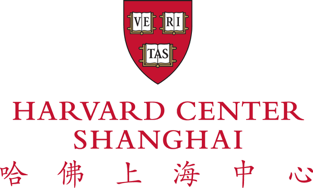 Application deadlines
Applications will be accepted three times during the year with the following deadlines:
March 15
July 15
November 15